Here kitty kitty: Fire department saves mountain lion trapped in tree
In the City of Hesperia, California, the San Bernardino County Fire Department  assisted San Bernardino County Sheriff and California Fish & Wildlife on Saturday with a mountain lion in a tree outside of a private residence on the 18000 block of Danbury Ave.
The homeowner had noticed the animal while working in the yard and immediately summoned authorities for help.
A crew of firemen from Station 302 arrived at the home and found the large mountain lion perched in a tree approximately 50 feet high. The area was secured from the public while authorities arranged for the safe rescue of the cat.
The lion was then tranquilized and firefighters approached the animal using a ladder. The lion was secured into a rescue harness and eventually lowered safely to the ground, where it was evaluated by a Fish & Wildlife biologist.
"It is common for young mountain lions to wander outside what some would consider normal habitat in an attempt to establish their territory," says Fish & Wildlife biologist Kevin Brennan. "Leaving the lion in the tree would not have been safe for the community."
Once the lion was examined by specialists, he was released to a "suitable habitat."
Many thanks to the San Bernardino County firefighters for helping. Sometimes our wildlife just need some help.
(Photos via FB page San Bernardino County firefighters)
Follow the National Pet Rescue on Facebook for the latest animal related news.
Your purchase from Chewy.com helps support our writing efforts at the Pet Rescue Report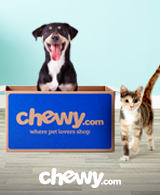 Wowza!
So special
https://petrescuereport.com/wp-content/uploads/Mountain-lion-rescued2.jpg
960
716
Cheryl Hanna
https://petrescuereport.com/wp-content/uploads/PRR-Logo3b-300x38-1.png
Cheryl Hanna
2019-02-18 09:31:14
2019-02-18 09:31:14
Here kitty kitty: Fire department saves mountain lion trapped in tree